Elizabeth Olson
Psy.D., L.C.S.W., C.G.P., Licensed Psychologist
Founder, Clinical Director
Dr. Elizabeth Olson offers individual, group, and family psychotherapy. Dr. Olson has worked with adolescents, young adults, families, parents, and adults in her private practice for over twenty years. She works with clients over time to help them create lasting, in-depth character change through a deeper understanding and awareness of unconscious, procedural patterns. She enjoys working with individuals, groups and families to create happier and healthier ways of being in relationship with others. Dr. Olson offers consultation on Dialectic Behavior Therapy, family treatment, and group psychotherapy. She presents nationally and has been published on topics that include group psychotherapy, mindfulness, eating disorders, dialectical behavior therapy, parenting, and family dynamics. As a psychologist, her work is informed by her interest in the unconscious, neuropsychology, mindfulness practice, behavioral strategies, and her experiences as a parent and a spouse. In her own life, she enjoys hiking, running, yoga, meditation, and spending quality time with family and friends!
Francis Kaklauskas
PsyD, CACIII, FAGPA, C.G.P., LPC
Clinical Consultant, Psychologist
Dr. Kaklauskas, works with adolescents, young adults, adults, families, couples and groups. He currently leads supervision, training and process groups in his practice. He graduated from the Master of Arts in Contemplative Psychotherapy program in 1992. Since that time, he has provided psychotherapy and other psychological services. He is a Fellow and Board Member of the American Group Psychotherapy Association, as well as serving on a variety of national tasks forces and committees focusing of the topics of research and diversity. Dr. Kaklauskas' other publications include being the primary psychological consultant and on-screen presenter for the best selling three part video series, Hooked: The Addiction Trap, and co-authoring the Group Psychotherapy chapter in The Handbook of Clinical Psychology. He has also co-edited two critically acclaimed psychotherapy textbooks, Brilliant Sanity: Buddhist Approaches to Psychotherapy and Existential Psychology East-West.
Erin Dittelberger
MA, LPC
Psychotherapist
Boulder
Erin moved to Boulder Colorado in 2002 after graduating with a Bachelor of Arts in Creative Writing from Ball State University in Muncie, Indiana. She has worked with children, adolescents, and their families' since 2007 when she graduated from Naropa University with a Masters in Transpersonal Counseling. Since her graduation, Erin has experience working at a domestic violence shelter with women and children, a residential treatment center for runaway and at-risk youth, in the public school setting, and in community mental health. Erin specializes in working with children aged 4-18 using non-directive play therapy and sand tray therapy. These therapies provide a gentle and safe way to connect with children who have struggled with anxiety, grief/loss, depression, and trauma of many kinds. Erin's background in creative arts, her love of nature and the outdoors, and her ability to connect with children leads to a positive and effective therapy experience for her clients. She lives in Lafayette with her daughter, her husband, and her cat, Kiki. Erin offers psycotherapy for children, teens, adults, and families at The Collective For Psychological Wellness.
Elizabeth Wellington
MA, LPC
Psychotherapist
Boulder, Denver
Elizabeth works with adolescents, young adults, adults and families, and facilitates Teen DBT Groups. Elizabeth's clinical work is
psychodynamic in nature, highly relational, and attachment-informed. She specializes in integrating Dialectical Behavior Therapy with
psychodynamic talk therapy for improved emotion regulation and alleviation of unconscious conflicts that perpetuate dysfunctional ways of thinking, relating and being. Elizabeth is in psychoanalytic training through the Center for Modern Psychoanalytic Studies in New York and the Academy of Clinical and Applied Psychoanalysis in New Jersey.
Rachel Fields
Psychotherapist
Rachel Fields' passion and specialty is helping you uncover the patterns that no longer serve you while simultaneously supporting the discovery of what makes you come alive.  For almost twenty years, she has studied the human experience using her own life as her laboratory.  Rachel's fascination with the human heart, mind, and spirit took her to India on a year-long pilgrimage to seek knowledge from contemplative wisdom traditions.  After completing her undergraduate degree in Religion, Rachel continued to deepen her own inner development through several solo wilderness fasting journeys and multiple month-long meditation retreats.  With a Master's degree in Somatic Counseling Psychology, she works as a psychotherapist offering a non-judgmental, compassionate presence to accompany you as you explore your thoughts, feelings, and behaviors.  Her approach is informed by her interest in and study of attachment theory, mindfulness, and the unconscious.  She works with adults, young adults, and groups to support individuals in creating the change they need and want, while also developing the capacity to accept life as it is.  
Kristina Radnoti
MA
Psychotherapist
Boulder
Kristina Radnoti received her MA in Contemplative Psychotherapy from Naropa University. Kristina has a professional background in mental health services that includes: working with adults with mental health challenges in a community and home-based recovery program, mentoring young adults at an intensive outpatient program, and seeing individuals and couples in private practice. Her work is founded on the notion that each human being has the inherent qualities that fully serve them in healing trauma, emotional dysregulation, and interpersonal conflict. She has training in EMDR Therapy, DBT, and EFT for couples. Kristina teaches teen Dialectical Behavior Therapy skills groups at the Collective. She is passionate about helping teens and adults build new awareness, skills, and confidence to lead a life worth living. In her spare time, Kristina enjoys spending time outdoors playing recreational sports, reading, and being with family, friends and her cat.
Cody Jackson
Psychotherapist
Cody specializes in helping clients find their own inherent wisdom, self-worth, and clarity of purpose. Utilizing mindfulness-based approaches, DBT skills, play therapy, and somatic work informed by his past career as a yoga teacher, Cody brings a kindness, precision, and humor to his work. Cody's past experiences include doing play therapy with children, talk therapy with adolescents and adults, and substance abuse therapy for individuals and groups an inpatient treatment settings. Cody received his MA in Clinical Mental Health Counseling with a concentration in Contemplative Psychotherapy and Buddhist Psychology. .
Danny San Filippo
MA
Psychotherapist

Danny knew he wanted to work with teenagers when he was 13 years old. He remembers feeling misunderstood (a feeling he imagines many are familiar with). The passion that derived from that feeling at age 13 never left. When Danny was an undergrad he began working with youth who have been removed from their home in a residential setting. He continued working in that setting as a program manager as he earned his Master's in Counseling from University of Colorado – Denver.
Danny specializes in working with youth, ages 12-24 who have experienced trauma, loss, substance use, bullying, behavioral issues, low self-esteem, abuse, neglect, and interactions with the legal system. While his experience started with teens, he has grown to greatly appreciate working with families. While individual therapy is a great tool, having other members of a system can truly maximize the impact for all involved.
Danny functions from evidenced-based practices such as Reality Therapy, Cognitive Behavioral Therapy (CBT), Trauma-Focused CBT, and Structural Family Therapy while also remaining flexible to best meet the needs of those he is working with.
Steph Cosca
MSW
Psychotherapist
Denver, Boulder
Steph grew up in the French-speaking part of Switzerland until the age of 17. She moved to Colorado in 2009 and received her bachelor's in Anthropology at the University of Colorado. After college, she worked in Denver's public schools and volunteered at MESA with survivors of sexual assault. She then went back to school to complete her Masters in Clinical Social Work at Smith College in Northampton, Massachusetts. Steph specializes in psychodynamic theory and neurobiology. Her clinical background includes working with both teenagers and adults in inpatient and outpatient settings, specializing in emotion regulation, substance use, and trauma. In her free time, Steph enjoys rock climbing, mountain biking, and spending time with family and friends.
Angelo Ciliberti
MA, LPC, CGP
Psychotherapist
Angelo specializes in working with both adults, young adults, and families to enjoy greater degrees of emotional resilience and to uncover the unconscious impediments to psychological growth. With a background that includes Dialectical Behavioral Therapy, Mindfulness-Informed Psychotherapy, Modern Psychoanalysis, and Interpersonal Neurobiology, Angelo is able to work closely with his clients to customize the therapeutic approach that will most effectively meet their goals. His approach is grounded in research findings, years of client contact, and the lived experience of being a husband & father. His offerings include individual, family, and process group psychotherapy. Outside the office, Angelo enjoys spending time with his family and practicing Ashtanga yoga.
Angela Aaron
MA, LPC
Psychotherapist
Angela has been in the mental health field for 14 years. She is passionate about working with young adults in transition, women, and families. She has lived in Boulder Colorado since 2010 when she moved here to start her graduate work at Naropa University. She is from Maine originally, and her love for nature has informed her work all of her life. Angela has a very relational, yet direct approach as a therapist. Her approach is very integrative, focusing on the whole system. She uses mindfulness-based practices, nature-based interventions, somatic psychotherapy, and EMDR therapy in her practice. She is a Licensed Professional Counselor and has been in private practice since 2013. Angela believes whole-heartedly in the human capacity to heal and evolve, and is excited to work with those who are ready to make big shifts in their lives.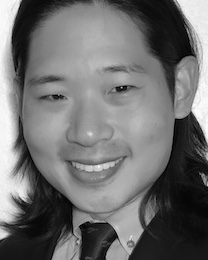 Brian Kim
MA
Psychotherapist
Boulder
Brian is a psychotherapist helping people uncover their hidden desires, fears, anxieties, and trauma that lie buried deep in the unconscious mind. Serving children, adolescents, and adults in both individual and group settings, Brian loves traversing into the depths of the mind with clients and helping them integrate forgotten parts of themselves. In his view, voluntarily stepping into our unconscious and facing ourselves willingly is not only courageous, but also a choice to take back our lost power and reclaim our lives. He specializes in working with those struggling with depression, social anxiety, trauma, loss, grief, life transitions, relationship issues, behavioral problems, abuse, and low self-esteem. Grounded in a blend of Existential Psychotherapy, Mindfulness Meditation, Dialectical Behavior Therapy, and Modern Psychoanalysis, his approach aims to help people overcome their fears, make meaningful changes in their lives, improve the quality of their relationships, and reach their life goals. He regards the opportunity to accompany people in this capacity as an honor and looks forward to working with you!
Lisa Witter
MA
Psychotherapist
Lisa Witter, MA is a registered psychotherapist. She has dedicated much of her adult life to working with children, teens and parents. At the age of 21, she graduated with a BA in marketing. She then decided the work she wanted to be doing in the world was helping children and families go from struggle and pain to strength and confidence. 
To serve this goal, she earned her Master's Degree in Contemplative Psychotherapy at Naropa University. She has worked with children and teenagers in the juvenile justice system in the Bay Area of California, Longmont Day Treatment Center, as well as at the Children's Hospital in the Psychiatric Unit. She loved working with the children in the treatment centers, but wanted to effect change on a bigger level. She decided to focus on offering individual therapy for parents, as well as parent coaching and family therapy. It was clear that when parents were supported with skills, tools and guidance, lasting changes happened not only for the children and teens, but for everyone in the family. Everyday she is grateful to be able to live her vision of helping families achieve greater strength, confidence and connection. 
Kevin Cannella
LPCC
Psychotherapist
Boulder
Kevin has been engaged with personal and professional development programs for the past 9 years and began formally working in the mental health field in 2014. A graduate of Naropa University's Mindfulness-based Transpersonal Counseling program, he works with clients in the here-and-now to help clients understand themselves and where they are "stuck". Kevin works with clients to help them understand their nervous system and how events from the past have impacted them. He believes therapy is for everyone and that therapy helps us relax into who we are and pushes us into our potential. Kevin was born and raised outside of Baltimore, Maryland and went to Georgia Tech for an undergraduate degree in business. Kevin spent 6 years traveling, work-trading on farms, and diving deep into experiential processes based around meditation, psychology, and spirituality. Now he resides in Boulder, Colorado where he helps others look inward and find themselves.
Melissa Horne

MA
Psychotherapist
Boulder, Denver
Melissa received her MA from Naropa in Contemplative Psychotherapy where a mindfulness-based approach is taken and when possible she also integrates artistic expression into her practice. She is a registered Psychotherapist and has professional experience working with youth and adults in a variety of settings such as institutional detox, juvenile detention centers, school systems, private practice, and non-profit centers. As the program director of an arts-based non-profit in Lafayette, Colorado she runs groups, does one-on–one therapy, mentors, supervises volunteers and interns, and does community based art and social projects. She is interested in working with self-care skills, coping skills, plus the institutional and family systems surrounding her clients. In her free time she enjoys getting out into the mountains to hike and camp with her dog Nyx.
Life Skills Coaching/Executive Skills Coaching/Mentoring
Jason Kaylor

Mentor

Jason grew up between the western slopes of Colorado & the Central Valley of California. On a personal journey of recovery from mental health issues & substance abuse disorders he found solace in the outdoors which over time led to 8 years in the field of wilderness/adventure therapy. Jason found meaning & power in the mind, heart, body, soul paradigm by translating those beliefs to mindfulness & experiential pursuits. He found purpose in sharing those passions with others. When he isn't connecting others to their own ideas of wellness he can be found with a guitar in his hands or out on an adventure with his black lab Bear.
Kai Bollinger
BA
Mentor
Kai graduated from Naropa University with a BA in contemplative psychology, concentrating in somatic and transpersonal psychology. Kai has worked in early childhood education as well as caregiving for the elderly. He is passionate about meeting teens and young adults where they are and helping them lead more authentic, satisfying lives. Kai loves movement and exercise of all kinds and believes in the power of embodiment and mindfulness. In his free time Kai enjoys exploring in nature, basketball, meditation, photography, dancing, and simply being with friends and family.
Liz Valli
NTP, RYS
Mentor
Born in Pittsburgh, Pennsylvania, Liz earned her Bachelors degree in Telecommunications and Theater at Pennsylvania State University. In 2016, she moved to Boulder, Colorado to pursue a career in Health and Wellness. Liz earned her nutrition certification at the Nutrition Therapy Institute in Denver, Co and her yoga certification at CorePower Yoga in Boulder, Co.
Liz believes in a mind, body, spirit approach to health and wellness. She loves to incorporate simple meditation and mindful eating techniques to help her clients live more connected, fulfilling lives.
In her free time, Liz loves dancing, cooking, spending time in nature, and volunteering at the Unity of Boulder Spiritual Center for the Youth Sunday School.
Cheyenne Carrell
BA
Mentor
Cheyenne is a certified life coach through the Coaches Training Institute of San Francisco, CA. She received her bachelor's degree in Counseling Psychology with an emphasis in Expressive Arts and Depth Psychology from Prescott College. She is also currently training to become a Somatic Experience Practitioner. She has worked as a life and recovery coach with young people since 2013. She has also worked extensively with young people who struggle with addiction. Her work is rooted in the belief that all the answers we are seeking in life are within our inner world and can be accessed through inquiry, connection to the natural world, and creative expression. She is passionate about empowering families and assisting young people in creating meaningful and fulfilling lives. In her free time she enjoys writing, hiking, yoga, and hanging out with her pets. 
Jessica Rangel
BS
Mentor
Born in Chicago, Jessica graduated from Illinois State University in 2013 with a B.S. in Psychology and a focus on Women and Gender Studies. Looking for a fresh perspective, she moved to Colorado where she gained a passion for the outdoors. While working for a treatment program in Boulder, she found herself seeking a way to combine her draw towards nature and her passion for helping others. She has since then worked in wilderness and outdoor adventure therapy in Hawaii and Oregon. Most recently, she worked as a mentor for a transitional housing program, supporting young adults into a more independent life. 
Jessica has always been drawn toward helping others as she brings compassion and a holistic approach to working with a variety of individuals. She recently completed her 200-hr Yoga Teacher Training and is passionate about the mind body connection. Currently, she is a graduate student at Regis University studying Clinical Mental Health Counseling. In her free time she enjoys playing ukulele, hiking, climbing, traveling, and practicing yoga. 
Mel Butler
BA
Mentor
Mel graduated from Rutgers University with a B.A. in Psychology and Cognitive Science. She has provided mental health support in the largest psychiatric hospital in New Jersey and she currently also provides independent living skills training and one-on-one support to clients with traumatic brain injuries through a Medicaid-funded program. She is truly passionate about helping people reach their full potential and helping people to realize their true worth, and she particularly enjoys helping clients with exercise, cooking, academic support, and providing emotional support in way that allows people to feel truly listened to and valued. She lives in Boulder with her cat, Merlin, and spends her free time reading, traveling, and pursuing her interest in psychoneuroimmunology.
Jeremy Cash

Mentor
Jeremy Cash is a longtime New York resident and recent transplant to the Denver area. A former Math/Science tutor he enjoys nature, physical fitness, stand-up comedy and baseball. Although somewhat newer to the life coaching scene; he has been pushing and motivating himself and his friends for years through relentless positivity, goal setting and staying true to yourself. 
Melissa Horne
MA
Mentor
Melissa received her MA from Naropa in Contemplative Psychotherapy where a mindfulness-based approach is taken and when possible she also integrates artistic expression into her practice. She is a registered Psychotherapist and has professional experience working with youth and adults in a variety of settings such as institutional detox, juvenile detention centers, school systems, private practice, and non-profit centers. As the program director of an arts-based non-profit in Lafayette, Colorado she runs groups, does one-on–one therapy, mentors, supervises volunteers and interns, and does community based art and social projects. She is interested in working with self-care skills, coping skills, plus the institutional and family systems surrounding her clients. In her free time she enjoys getting out into the mountains to hike and camp with her dog Nyx.
Ashley Fredericks
BS, RYT
Mentor
Ashley recently received her BA degree in social work and is working on her MA degree. Ashley's career path took her to Hawaii where she began the social work program and volunteered with homeless women and children. A short year later, she found herself back in Colorado and has enjoyed working with adults and children with intellectual and developmental disabilities in both residential settings and in the community. She has also recently finished her internship as a case manager, working to help juveniles navigate the justice system. Through experience working with various populations, Ashley has seen the impacts that trauma has on an individual and has discovered her passion is in trauma work and movement-based practices. She aims to utilize her 200-hr Yoga Teacher Training and mindfulness strategies as a tool in her work with clients. Ashley takes a person-centered, strengths-based approach bringing in warmth and compassion to each interaction. Ashley enjoys spending time outside camping, hiking, traveling, and practicing yoga.